Welcome to Gina Maria's!
Over 4 decades of
mouth-watering food
Founded in 1975 and growing ever since, we are known for our standout flavors and quality service.
Join Our Email List!
---
By submitting this form, you are consenting to receive marketing emails from: . You can revoke your consent to receive emails at any time by using the SafeUnsubscribe® link, found at the bottom of every email.
Emails are serviced by Constant Contact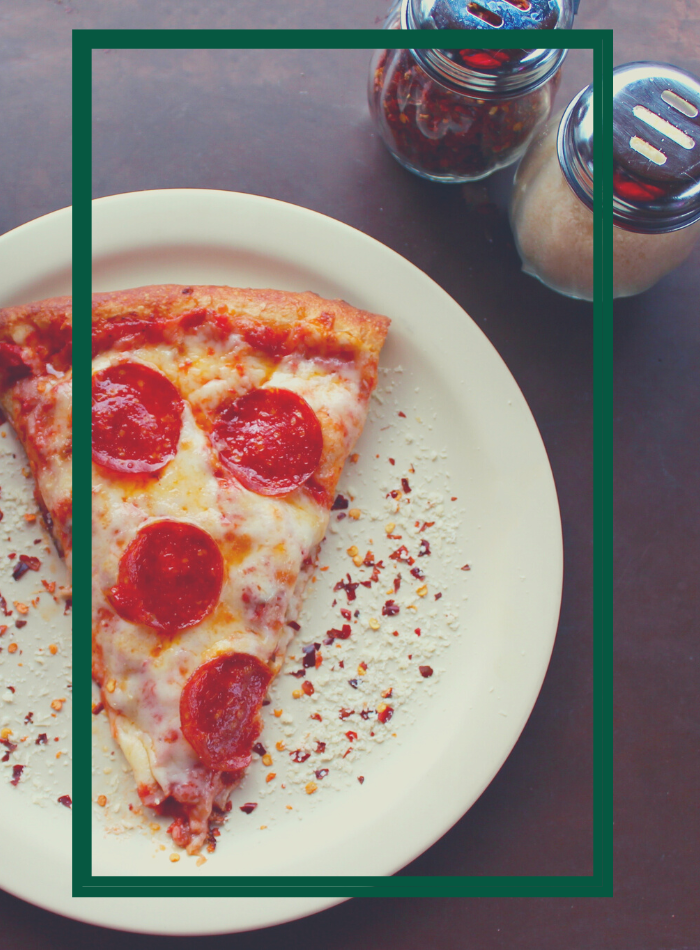 Lunch Slices available Now!
Quick, Easy, Delicious
Available Monday-Friday 11:00am-2:00pm
Choose from Cheese, Pepperoni, Sausage, Pepperoni & Sausage, Southwest Pepperoni, or BBQ Chicken

All Slices are served with your choice of canned soda.

Daily Slice Special Features

Each day we feature a special slice of the day!
Monday: Taco
Tuesday: Hawaiian
Wednesday: GM Special
Thursday: Greek
Friday: Vegetarian

Slices are available for delivery when you purchase 3 OR MORE! Perfect for around the office or a small group! Delivery is only available by calling your favorite Gina Maria's location at this time.
Custom pizzas
made with extra care
Here's what our customers are loving
Crust of your choice topped with Italian sausage, fresh mushrooms, green peppers, onions and black olives

Crust of your choice with red sauce, ground beef, mushrooms, and onions. (Bacon optional). Topped with a blend of mozzarella and sharp cheddar cheeses. Did we mention the bacon?

A classic thin crust pizza topped with red sauce, seasoned ground beef, onions, green peppers and sweet red peppadews. Complimented with a blend of monterey jack, mozzarella, smoked provolone and sharp cheddar cheeses. Topped with zesty mini pepperonis.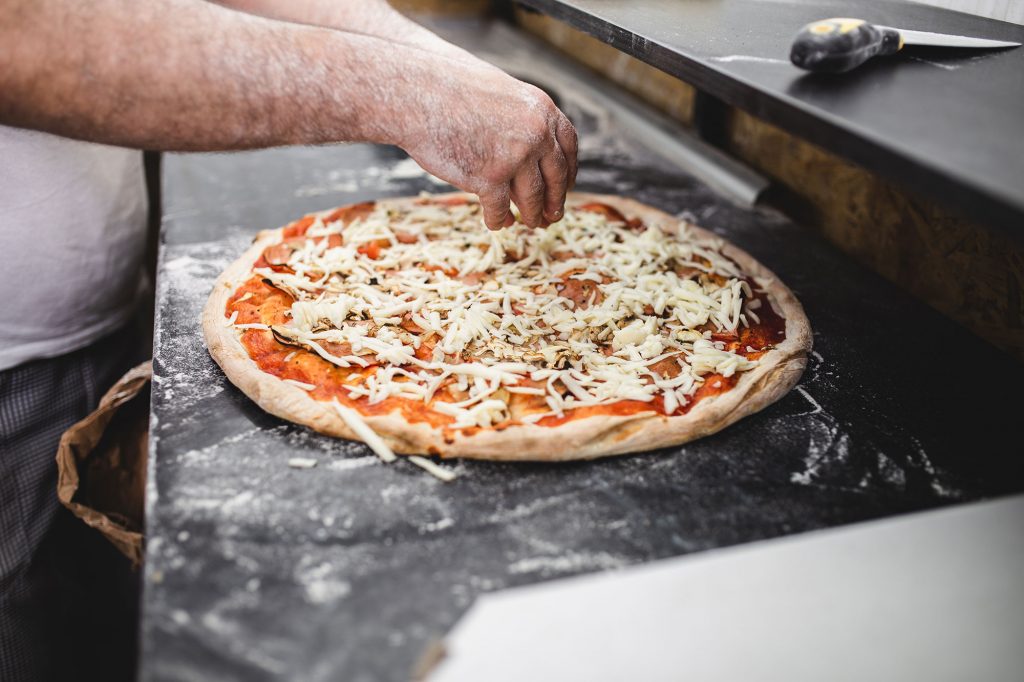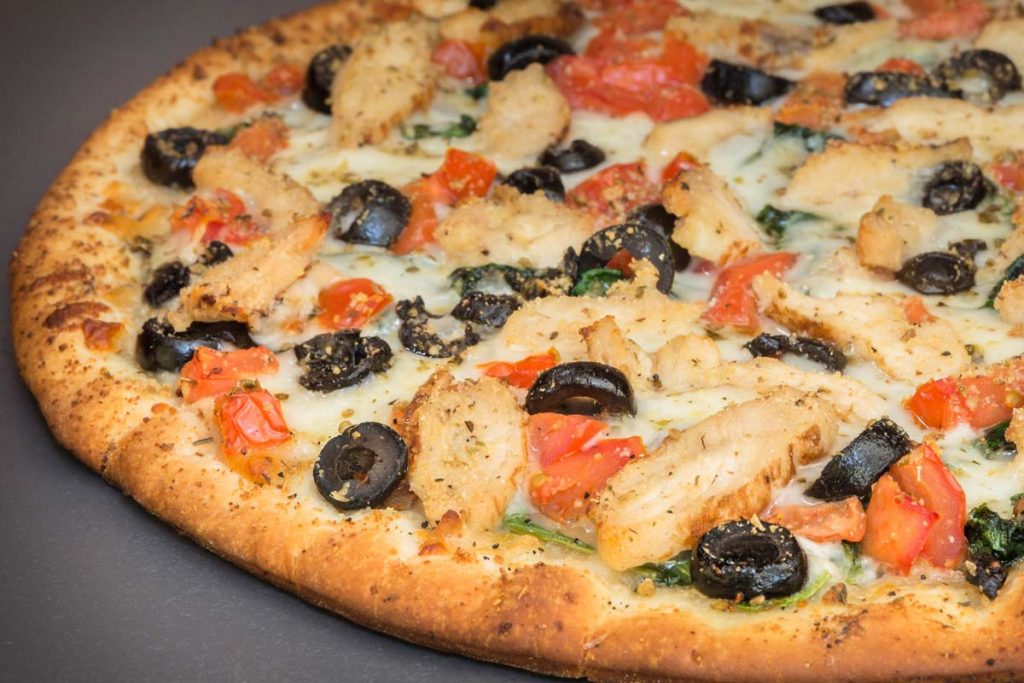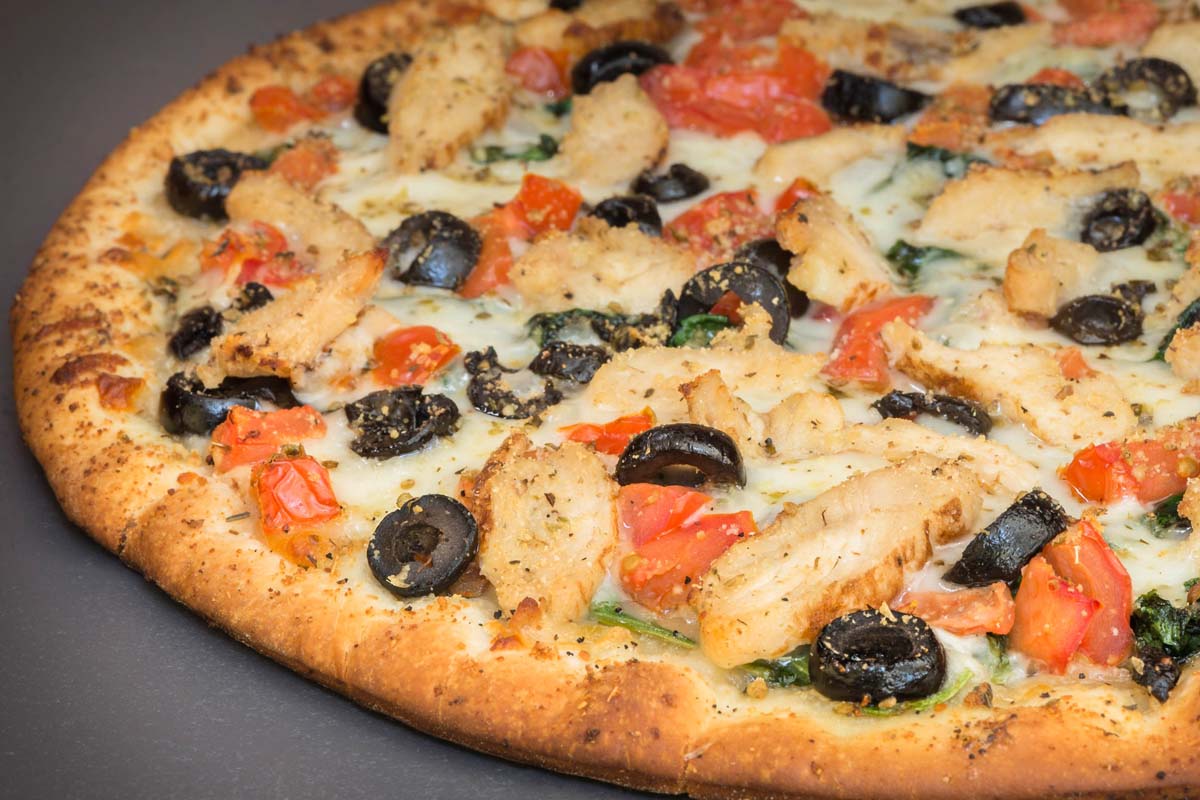 Pizza that's just plain good
Proudly serving Minnetonka, Eden Prairie, Chanhassen, & Plymouth
"Oh how I love this place! Gina Maria's... what can I say other than it's just so dang good. Holy cheesey. We normally get the pepperoni pizza and it's nicely nestled into a thick layer of cheesy goodness. The crust is also pretty good - it's not a potent flavor, so think of it more as a convenient way to move all the toppings into your mouth. All in all, we love our local Gina Maria's!"
"They offer anything from your typical cheese/pepperoni to your taco/BBQ chicken pies. I have had them all and cannot say a single negative thing about anything I have ordered. The customer service is always on point which is rare in this day and age. They do not skimp on the sauce and the cheese and you will be happy with your decision!"
"The pizza was delicious. We ordered the Southwestern pepperoni. The crust was crispy and delicious and the pizza had great flavor (lives the small vintage style pepperonis). We also ordered wings (not pictured) that were small in size but tasted great nonetheless."
"Absolutely wonderful pizza. All the elements- crust, sauce, cheese, any of their delicious toppings- are all on point. The edge of the crusty is deliciously crispy. The pizza is cut in squares, but they are happy to pie-cut at your request. I've had pizza from just about every reputable pizza joint in the metro. Been coming to Gina's for over 40 years, and I always end up coming back here when I want the best. Delicioso!"
"I will never have a bad thing to say about Gina Maria's. Their pizza is the best in my opinion. Keep doing a wonderful job!"